Emergency

Dental Services

Always Accepting

New Patients

Same-day

Treatments

Patient-Focused

Approach
Request Free Consultation
With Our Dentist in York Near You
Welcome to Your Eglinton Dentist!
If you or your family are searching for an affordable, reliable dentist in York, Toronto, ON, look no further than our community dental clinic! Here at Caledonia Crosstown Dental Centre, we prioritize your overall wellness alongside your dental health. Our staff is excited to greet you and welcome you to our family. We will happily walk you through all the treatments that we provide and address any concerns or questions that you may have.
Our dentist near you provides an extensive range of services that will effectively repair, enhance, and preserve not only the aesthetic appearance of your smile but its functionality as well. It doesn't matter what sort of dental issues you're dealing with; our Eglinton dentist is here to aid you with all your oral health endeavours.Reach out to our York dentist to find out more information
Below the ODA Fee Guide
All the services available at our dental practice are priced below the typical price guidelines as outlined by the Ontario Dental Association (ODA) fee guide. We strongly believe that everyone should be able to access the care they need. Talk to us to learn more.
Same-Day Treatment Options
Obtaining the dental world that you need as soon as possible can play a big role in how your teeth and gums heal and stay healthy. Our dentist York offers same-day care to all our patients. For more details about which processes this applies to, please contact us.
Invisalign at $3,800
Orthodontic treatment, particularly Invisalign, is a great solution to consider if you want to improve your smile. Come in for a complimentary consultation about this process to learn more. It doesn't matter whether you're a teenager or an adult; we're here to help you obtain a beautiful smile.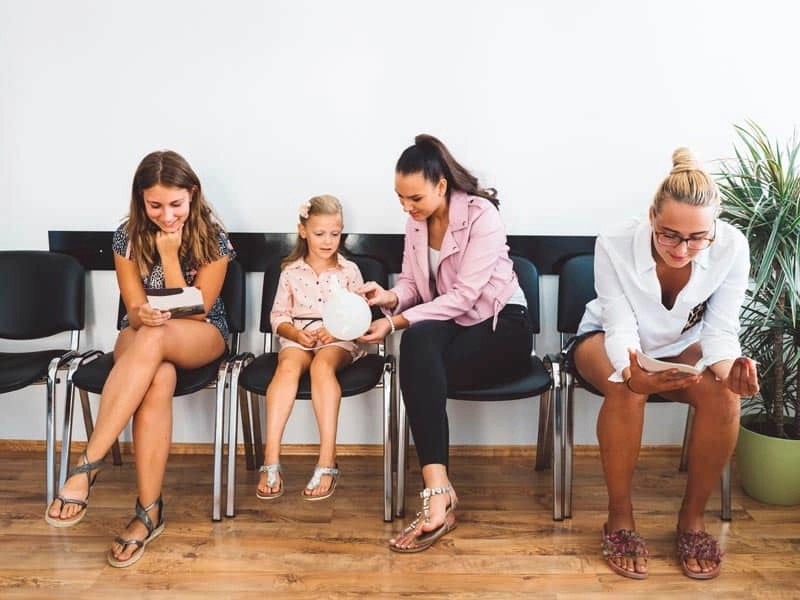 Our Family Dental Clinic
Our dental clinic is conveniently located near Caledonia Road in West Eglinton. We are proud to serve the surrounding communities, welcoming both returning and new patients alike. Your comfort is just as important as being able to access proper care, and that's why our team will guide you through each step of your oral health journey. We're here to help you preserve and maintain a healthy smile for the rest of your life.
Furthermore, our West Eglinton dentist sees patients 5-6 days every week. So, you won't have to worry about your busy daily schedule interfering with you acquiring the dental treatment you need to get things back on track.
The moment you come into our clinic, you become part of our family. Our Eglinton dentist values the relationship established with each client. We look forward to collaborating with you and working towards finding an effective and equally as affordable treatment that best suits your preferences, budget, and lifestyle
Our Dental Services in York, ON M6E 2K8
It doesn't matter the form of treatment that you need; our dental team is here to aid you with your oral health regardless of the circumstances. General, restorative, and orthodontic services are just some of the dental specialties that we provide.